The Lauribert estate has vines that have been in the family for five generations.
Taking us back to the middle of the 19th century. Obviously, tradition and know-how go hand in hand here, and have done for many years.
Like all French AOCs, Domaine des Lauribert wine is subject to strict rules. All aspects of wine production are checked and regulated. Each bottle bears a batch number to guarantee traceability.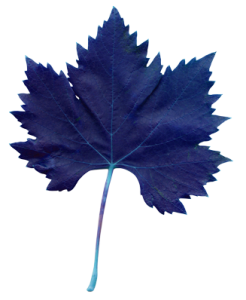 The grape varieties and their proportions are defined by decree to guarantee the quality of the wine's flavour and its varieties.
Vine growing involves a multitude of constraints. Although watering is tolerated to a certain extent, the Lauribert estate has banned it.
Production is limited by green harvesting (removing excess grapes before maturity) to ensure that the vines produce only optimal quality grapes.
To further improve quality, grass is planted in the aisles at Lauribert to counter-balance the vine's strength. Weeding is limited to harmful plants. Techniques for training vines along wire have been studied and reviewed to ensure maximum photosynthesis for the vines. The soil is fertilised only to provide the necessary organic and mineral compounds.
The character of the Papal Enclave terroir brings temperament and personality to the wine..
When all the sugar has turned into alcohol, the resulting "freerun wine" wine is collected: this first "free-run" wine is the fruitiest, the most delicate. During this operation, the chapeau meets the lees.
The tank must be emptied and this residue is pressed in a pneumatic press to give the "press wine", a more structured wine.